VS&G Partners Named to Best Whistleblower Lawyers List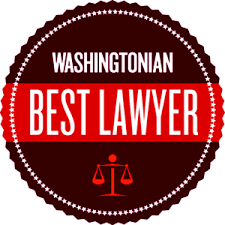 Washingtonian magazine has named all three Vogel, Slade & Goldstein partners – Robert L. Vogel, Shelley R. Slade and Janet L. Goldstein — to its 2015 "Best Whistleblower Lawyer" list. The three were named "Stars of the Bar" in the top whistleblower lawyer category published in the December 2015 issue of the Washingtonian. Attorneys Vogel, Slade and Goldstein also were named as a "Best Whistleblower Lawyer" in the magazine's 2009, 2011 and 2013 biannual rankings.
Vogel, Slade & Goldstein, LLP is one of the nation's most successful and longest-standing qui tam law firms representing whistleblowers in lawsuits under the False Claims Act. The firm's three name partners are former federal fraud prosecutors with over fifty years combined experience representing whistleblowers in fraud and retaliation lawsuits.